Sun Shades / Solar Shades are without a doubt the fastest growing segment in the window treatment industry. These shades will allow a view outside and still provide privacy. If you need privacy...yet still want to keep your view...then this is your product. Screens are very durable, very energy efficient, and very easy to clean. All clutch and motor options are available. We have a great selection of Roller Screen Fabrics to choose from.
Industry Hint: Screen Shades are rated by openness. This means that a 1% openness is woven tighter than a 5% 0penness. Lower openness does NOT mean better...the lower number simply means fabric provides more privacy if desired.
GREAT PRICING ON SCREEN SHADES AND ROLLER SHADES!!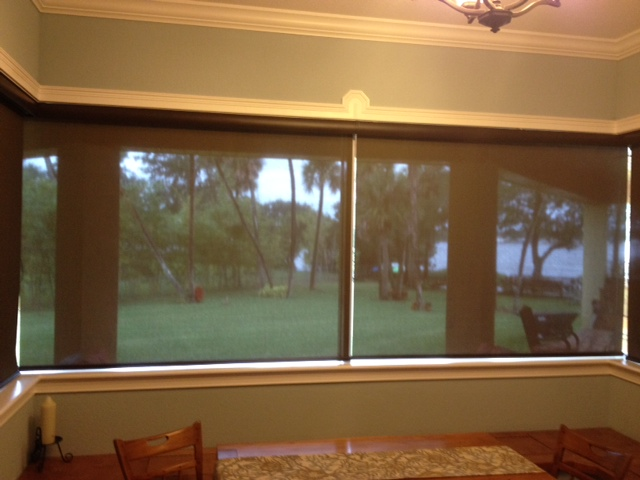 GREAT LOOKING Screen Shade job I installed on Sebastian River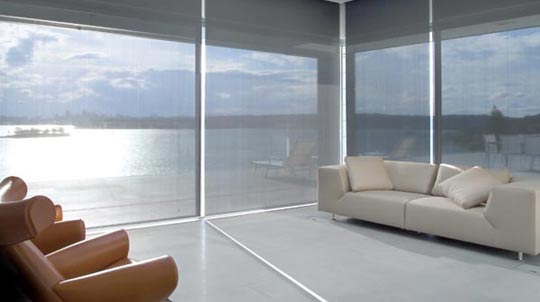 Water View Screen Shades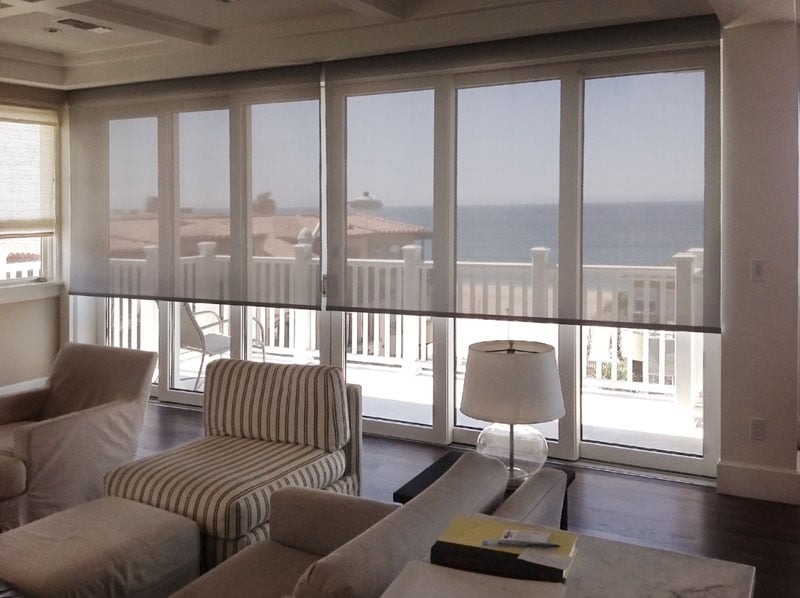 Water Front 5% Openness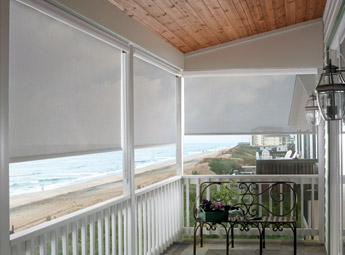 I installed this on Vero's Beach 3% Openness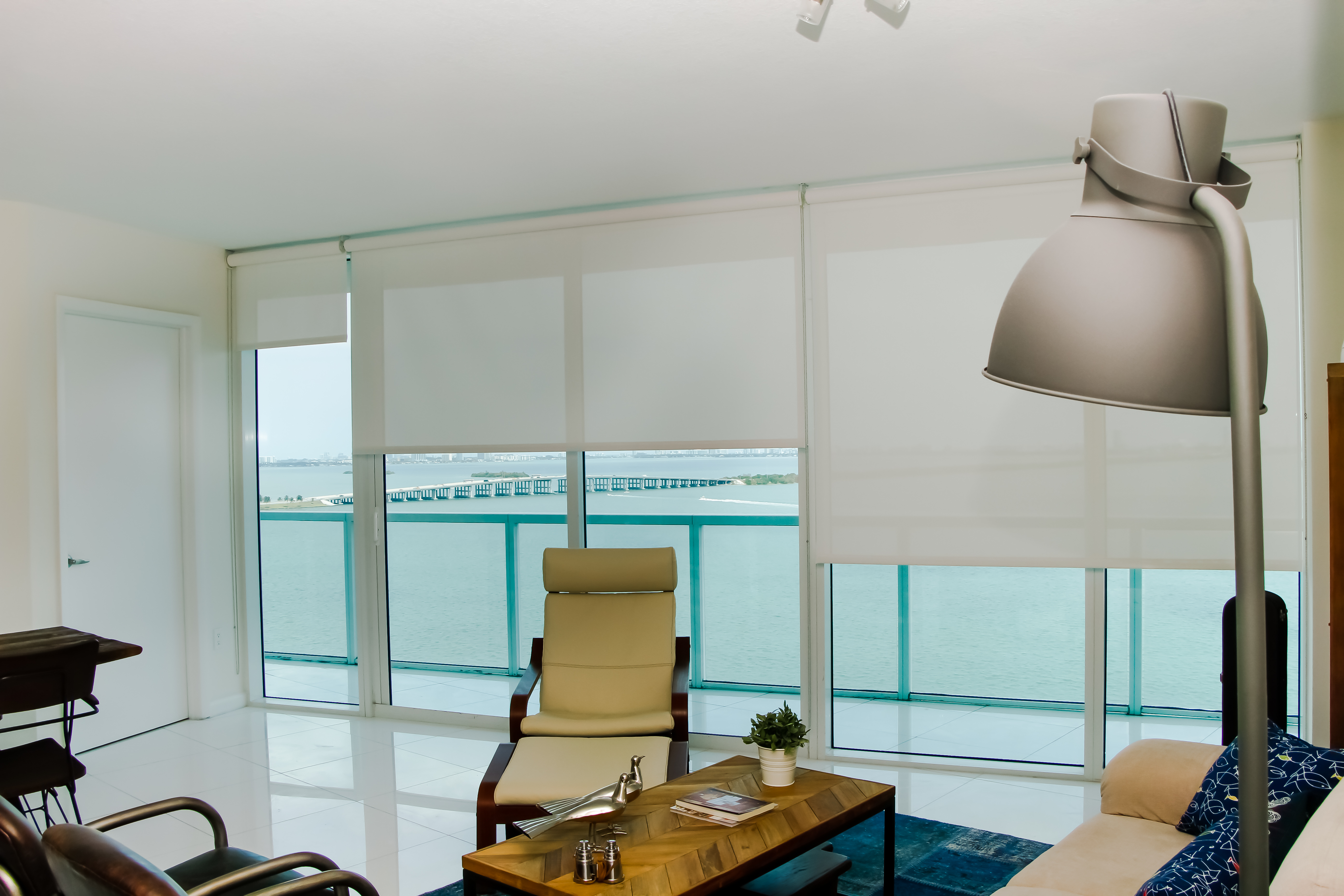 Water Front View 3%
Modern Look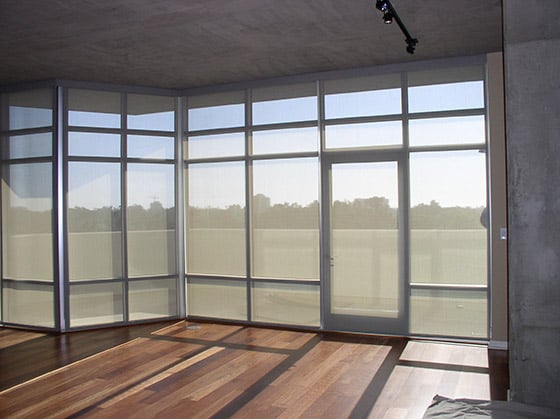 Golf Course View Preserved. 5% Openness