Solid Composite Plantation Shutters are made from Foamed Synthetic Poly Material with an aluminum core. Naturally, these shutters are water resistant, fire resistant, and non-toxic. They also provide excellent insulation capabilities as well. Clean-up is easy with normal soap and water or just about any non-abrasive household cleaner.
French Doors With Handles: NO PROBLEM !!
Sliding Glass Doors: NO PROBLEM !!
Arched Windows: NO PROBLEM !!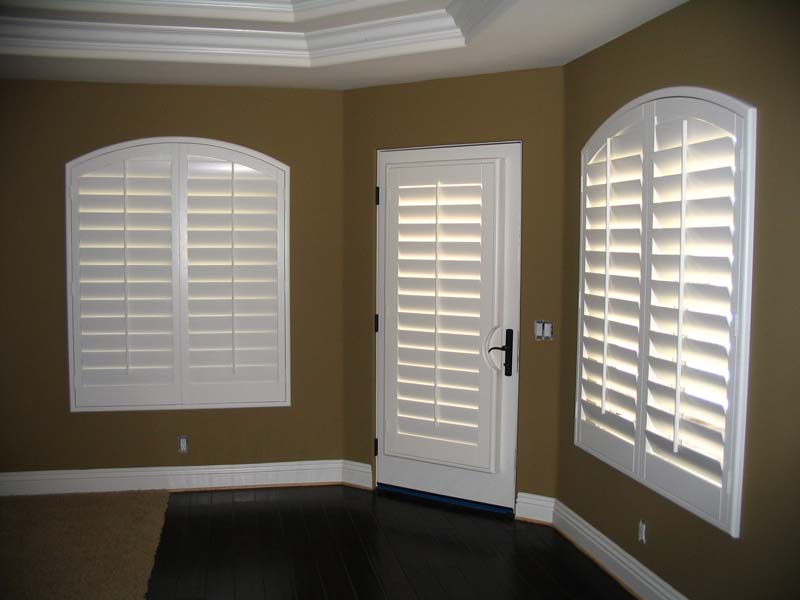 French Door Cutouts And Arched Topped Panels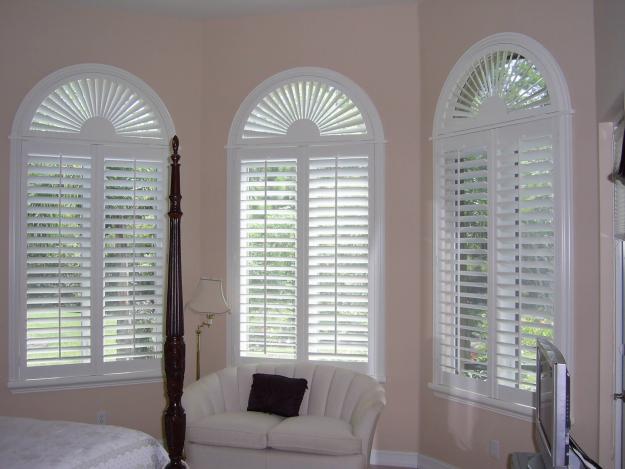 Arched Windows With Half-Moon Arches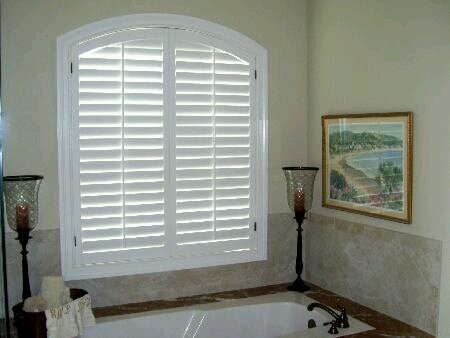 Eyebrow Window - 2 panel